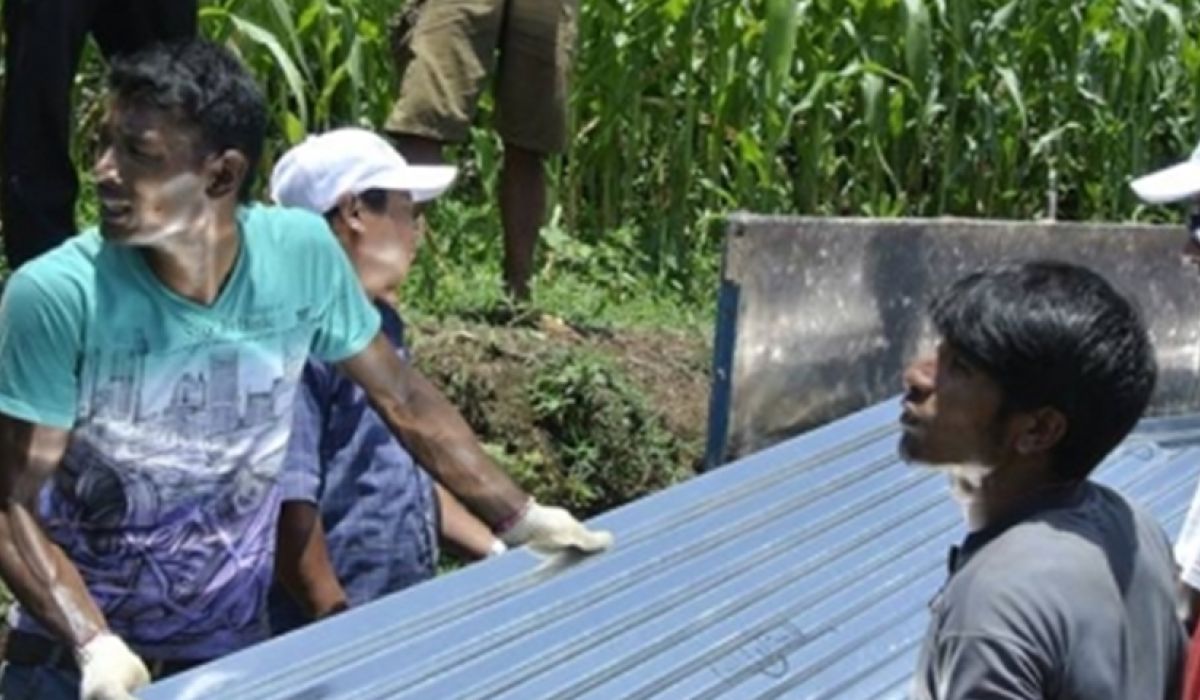 DISTRIBUTION OF ALUMINIUM ZINC SHEET TO 39 HOMES OF SUNDARA DEVI VDC FOR THE HOMELESS AND FOR THE LOW CAST WHO HAVE LOST EVERYTHING IN THE 25 APRIL EARTHQUAKE
Total Aluminium sheet 312 - 9 feet sheet - cost Us$ 3000.00
Each House received 1 bundle that is 8 sheet .
Our President Bandinima Tenzing and the NGTF team- Achut- Ravi - Sury and pasang yesterday went to the village to distribute the aluminium Roof sheet -A very precious cargo that is most needed now to all the Mount Villages- There was lots of happy Village folks who received the items from NGTF .
NGTF would like to THANK ALL OUR DONORS from all over the world who have contributed funds to our account for the people of Nepal. Please do continue donating funds as we are now on the 3 rd phase of buying these Corrugated aluminium sheet as we have had so many request from all the victims of the recent earth quake that hit nepal on te 25 April. Its only USD 80 per house. The monsoon is here now and its becoming very dangerous for us to drive to these places.